Choose the level that is right for you.
Discover how ePB™ can make your store run effortlessly. Add functionality to your back office with our store solutions.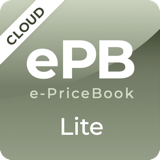 An entry level price book and store automation solution
If you are looking for the next step in managing your price book off of your POS, ePB Lite™ is a great entry-level solution that is not only cost-effective but can be expanded as your needs grow. Integrating with our tobacco, candy, Coke, Pepsi, beer/wine vendor, or other suppliers makes easy work of keeping up with your price book. When Altria, RJR, or another supplier changes their prices, you can spend minutes, not days or weeks, to change your prices. ePB Lite™ can be your answer to increasing your margins through better margin control.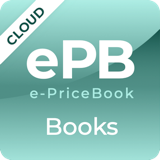 Robust store automation tool includes price book, and fuel and lottery management
For retailers who understand that tighter control means higher profits, ePB Books™ is the answer. From wet stock management to computer added ordering (CAO), ePB can manage all of the aspects of your business like daily reconciliation, inventory control, store merchandising, and compressive store analytics. ePB can be the answer to improving store revenue by 3-12%. Virtually all of that increase will flow to store profits. Complete price book and store automation solution with interface to third party G/L software
ePB Accounting™ captures all the features of the ePB family and integrates the sales and accounting data with a third-party general ledger, or we can integrate with most general ledger system, perhaps yours. Our most popular partnership is with QuickBooks and Sage users.
Once your price book is created, choose which version of ePB™ you need to automate your store. Find out which features you need: